Tube Filling Machines & Service Support in Delaware
Providing Support for Contract Packaging in the USA & North America 
MazzPac provides high-quality and affordable tube filling machines, parts, and technical support for tube fillers, and contract packaging.
Tube Filling Machinery
PACMAC Solutions PVT. Ltd. Partnership
MazzPac LLC has partnered with PACMAC Solutions PVT. Ltd. to bring high-quality, well-engineered and affordable tube filling machinery to the USA and North America. We can also provide you with an integrated cartoner to fully automate your production requirements. This partnership allows us to provides a more affordable and higher quality alternative, in addition to our exceptional support, to the over-priced and overrated European machinery. We are about half the cost of the European brands. MazzPac LLC also has shorter lead times and high level of customer support.
High-Quality & Affordable Machinery
Each of our machines is backed with a 3-year warranty and both built and assembled using high quality metals, brand name components, and quality craftsmanship. We offer 4 tube filler models, ranging from 60 to 240 tubes per minute with available cartoners. Each model is user-friendly and reliable. In order to meet your specific needs, we offer a variety of add-on components. Before purchasing any tube filling machine, we encourage you to visit our filling showroom in Newport, DE.
MAC 60 with Cassette Tube Feeders & Agitator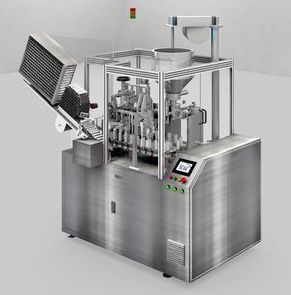 MAC 120 with Cassette Tube Loaders & Agitator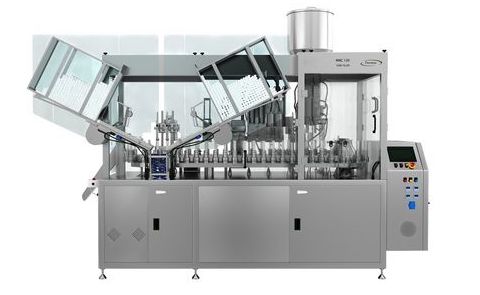 Parts & Service Support
Getting parts made local and cheap is not always a savings! Unlike your local machine shop or repair center, we have extensive knowledge on how the machines work. We know the criteria for each part and how that needs to interact with the other parts to assure its proper function.
Parts
With our extensive knowledge and resources, we are able provide just about any part you need, fill nozzles, nozzle tips, tube holders and pucks, hot air parts, sealing jaws, hoses, trim knives, pump housings and cylinders, seals, bearings, shafts, and more. Our extensive stock of common parts are shipped quickly and packaged carefully so they reach you in perfect working condition. We guarantee our parts and components will meet or exceed the OEM criteria for fit, function and finish.
Service Support
We provide on-site service anywhere in the USA and Canada. Our services include emergency repairs, and preventive maintenance. We also provide training to ensure your equipment is running at peak performance. If you have any questions, we are just a phone call or e-mail away.
Tube Filling & Contract Packaging
MazzPac provides quality contract packaging services with a fast turn over. We specialize in tube filling of plastic and aluminum tubes; our secondary service is filling bottles and jars. We work directly with our customers to find the most efficient cost and time saving options.
We work with small start-up companies to help launch their first product and large, established companies to expand their product line or provide additional production support.
Our filling area and wash room are compliant with FDA and GMP requirements. However, because we have been working on upgrading and modernizing our building, it is still not fully FDA certified.